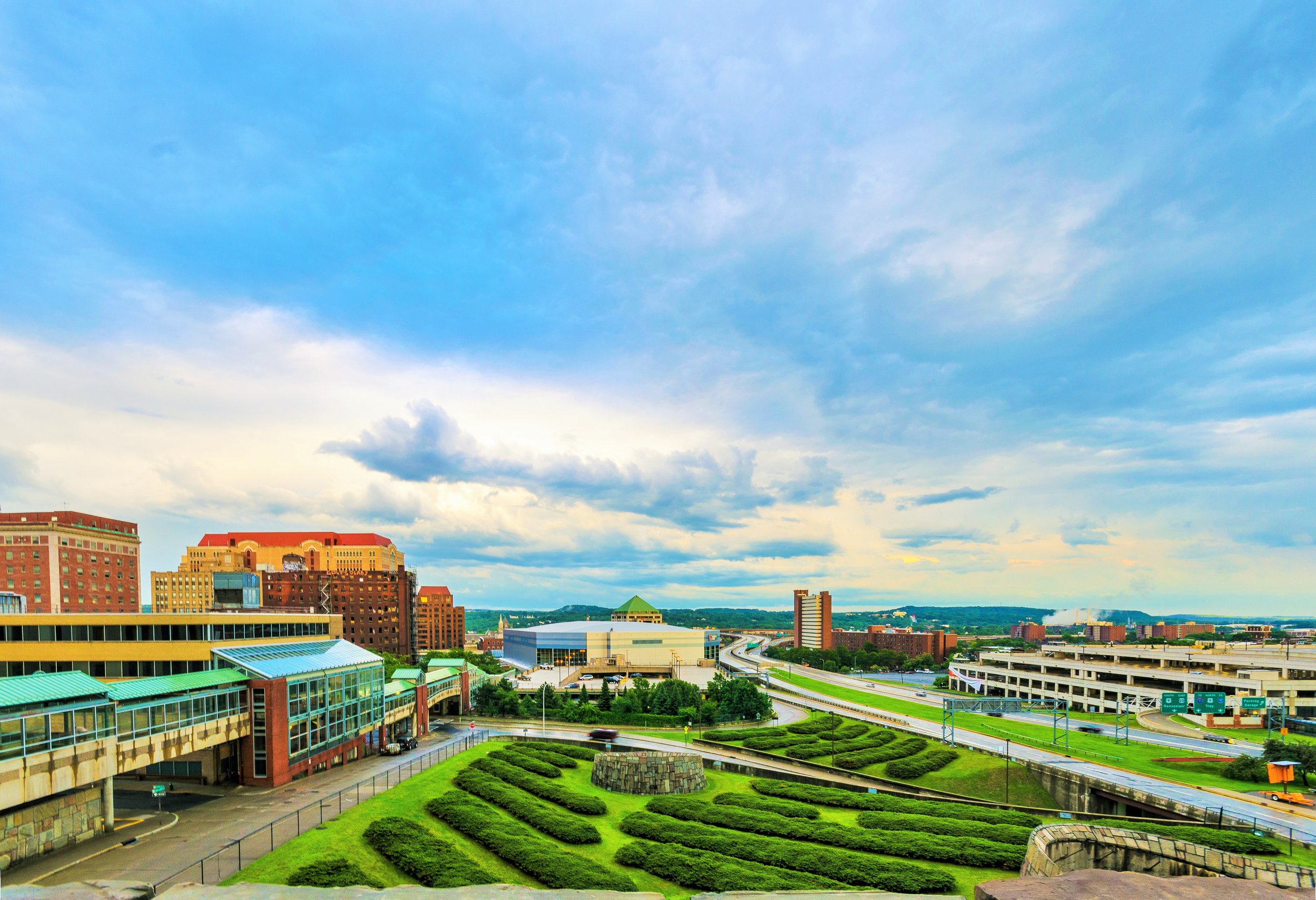 nestled in the heart of downtown albany,
a redefined way of living will emerge.
The Residences at 20 Park Street
Situated in the heart of downtown Albany, New York, the 20 Park Residences is a compelling new development project that will possess striking and modern styled apartments for the person looking for that extra "something" in a home.
Located in the heart of downtown Albany, the 20 Park Residences is a new development residential project currently showing by appointment only. This former office building now houses 73 new luxury apartments, each with its own personality. Every apartment has been designed with an eye towards sustainability, a dedication to wellness, and an innovative approach to building materials. Apartment features include beautiful, 7-inch wide Pergo floor planks, energy-efficient stainless steel appliances that include a dishwasher, microwave and washer/dryer in each unit.
Each custom kitchen includes Shaker style cabinets, Under counter lighting, and granite countertops. the luxury fully tiled bathrooms have double "His and Her" vanities with rainfall showerheads. The Building Amenities Include a Spacious lobby with modern finishes, a 24-hour gym, A recreation room, storage space for lease, and lounge Space. With access to downtowns nightlife and steps to every major office building, living here will give you the accessibility to all walks of life and is perfect for young families and couples looking for a place that feels like home.
20 Park Street Albany, NY 12207
5 Stories 73 Units
Features On Site Gym Lounge Room Limited Parking In Unit Washer/Dryer Central A/C
Architect
Nolan Engineering, PLLC
Designer
M Monroe Design
Marketing
Julio Reyes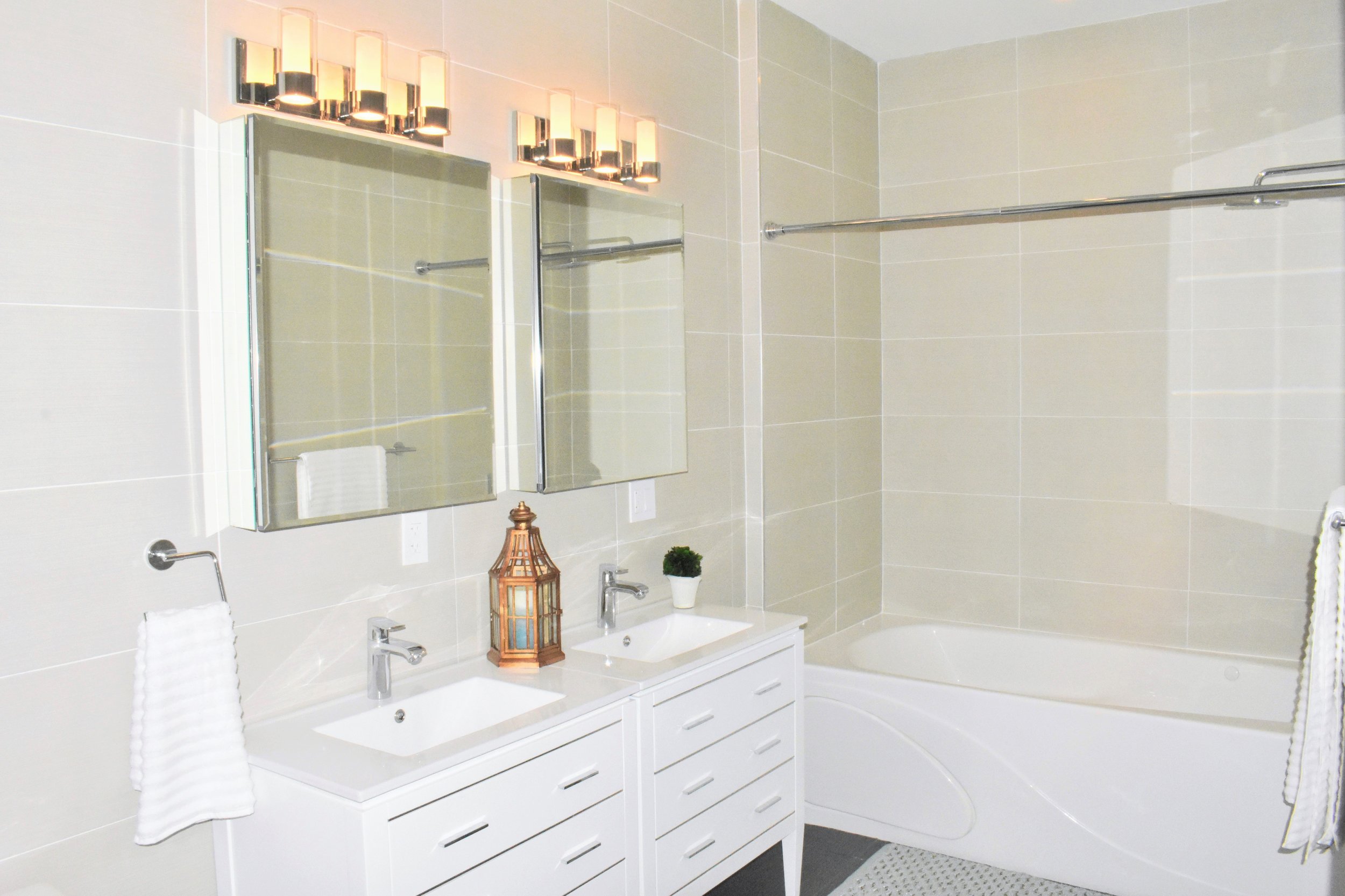 AVAILABILITY
UNIT BED | BATH PRICE STATUS FLOORPLAN
4-1 1 Bed | 1 Bath $1,300.00 __LEASED__ DOWNLOAD
4-2 1 Bed | 1 Bath $1,350.00 __LEASED__ DOWNLOAD
4-3 2 Bed | 2 Bath $1,850.00 AVAILABLE DOWNLOAD
4-4 1 Bed | 1 Bath $1,350.00 __LEASED__ DOWNLOAD
4-5 2 Bed | 2 Bath $1,800.00 __LEASED__ DOWNLOAD
4-6 1 Bed | 1 Bath $1,450.00 __LEASED__ DOWNLOAD
4-7 2 Bed | 2 Bath (HC) $1,800.00 __LEASED__ DOWNLOAD
4-8 1 Bed | 1 Bath $1,450.00 AVAILABLE DOWNLOAD
4-9 1 Bed | 1 Bath $1,425.00 __LEASED__ DOWNLOAD
4-11 1 Bed | 1 Bath $1,500.00 __LEASED__ DOWNLOAD
4-10 PH 2 Bed | 2 Bath $1,950.00 AVAILABLE DOWNLOAD
4-12 PH 1 Bed | 1 Bath $1,700.00 __LEASED__ DOWNLOAD
4-13 PH 2 Bed | 2 Bath $1,950.00 __LEASED__ DOWNLOAD
4-14 PH 1 Bed | 1 Bath $1.700.00 __LEASED__ DOWNLOAD
4-15 PH 2 Bed | 2 Bath $2.400,00 __LEASED__ DOWNLOAD
3-1 1 Bed | 1 Bath $1,350.00 __LEASED__ DOWNLOAD
3-2 1 Bed | 1 Bath $1,350.00 __LEASED__ DOWNLOAD
3-3 2 Bed | 2 Bath $1,800.00 __LEASED__ DOWNLOAD
3-4 1 Bed | 1 Bath $1,275.00 __LEASED__ DOWNLOAD
3-5 2 Bed | 2 Bath $1,850.00 __LEASED__ DOWNLOAD
3-6 1 Bed | 1 Bath $1,450.00 AVAILABLE DOWNLOAD
3-7 2 Bed | 2 Bath (HC) $1,800.00 __LEASED__ DOWNLOAD
3-8 1 Bed | 1 Bath $1,450.00 __LEASED__ DOWNLOAD
3-9 1 Bed | 1 Bath $1,400.00 __LEASED__ DOWNLOAD
3-11 1 Bed | 1 Bath $1,450.00 __LEASED__ DOWNLOAD
3-10 PH 2 Bed | 2 Bath $1,950.00 __LEASED__ DOWNLOAD
3-12 PH 1 Bed | 1 Bath $1,700.00 __LEASED__ DOWNLOAD
3-13 PH 2 Bed | 2 Bath $1,950.00 __LEASED__ DOWNLOAD
3-14 PH 1 Bed | 1 Bath $1,700.00 __LEASED__ DOWNLOAD
3-15 2 Bed | 2 Bath $2,000,00 __LEASED__ DOWNLOAD
2-1 1 Bed | 1 Bath $$1.300.00 __LEASED__ DOWNLOAD
2-2 1 Bed | 1 Bath $$1.300.00 __LEASED__ DOWNLOAD
2-3 2 Bed | 2 Bath $1,850.00 __LEASED__ DOWNLOAD
2-4 1 Bed | 1 Bath $1.300.00 AVAILABLE DOWNLOAD
2-5 2 Bed | 2 Bath $1,800.00 __LEASED__ DOWNLOAD
2-6 1 Bed | 1 Bath $1,450.00 __LEASED__ DOWNLOAD
2-7 2 Bed | 2 Bath (HC) $1,750.00 __LEASED__ DOWNLOAD
2-8 1 Bed | 1 Bath $1,450.00 __LEASED__ DOWNLOAD
2-9 1 Bed | 1 Bath $1,350.00 __LEASED__ DOWNLOAD
2-11 1 Bed | 1 Bath $1,450.00 __LEASED__ DOWNLOAD
2-10 2 Bed | 2 Bath $1,850.00 __LEASED__ DOWNLOAD
2-12 1 Bed | 1 Bath $1,500.00 __LEASED__ DOWNLOAD
2-13 2 Bed | 2 Bath $1,800.00 __LEASED__ DOWNLOAD
2-14 1 Bed | 1 Bath $1,500.00 __LEASED__ DOWNLOAD
2-15 2 Bed | 2 Bath $1950,00 __ LEASED__ DOWNLOAD
1-1 1 Bed | 1 Bath $1.300.00 __LEASED__ DOWNLOAD
1-2 1 Bed | 1 Bath $1.300.00 __LEASED__ DOWNLOAD
1-3 2 Bed | 2 Bath $1.700.00 __LEASED__ DOWNLOAD
1-4 1 Bed | 1 Bath $1.300.00 __LEASED__ DOWNLOAD
1-5 2 Bed | 2 Bath $1.750.00 __LEASED__ DOWNLOAD
1-6 1 Bed | 1 Bath $1.150.00 __LEASED__ DOWNLOAD
1-7 2 Bed | 2 Bath (HC) $1.750.00 __LEASED__ DOWNLOAD
1-8 2 Bed | 2 Bath $1.750.00 AVAILABLE DOWNLOAD
1-9 2 Bed | 2 Bath $1.800.00 __LEASED__ DOWNLOAD
1-10 1 Bed | 1 Bath $1.400.00 __LEASED__ DOWNLOAD
1-11 1 Bed | 1 Bath $1.400.00 __LEASED__ DOWNLOAD
1-12 2 Bed | 2 Bath $1.850.00 __LEASED__ DOWNLOAD
1-13 1 Bed | 1 Bath $1.400.00 __LEASED__ DOWNLOAD
1-14 2 Bed | 2 Bath $1.800.00 __LEASED__ DOWNLOAD
S-01 Studio $900.00 __LEASED__ DOWNLOAD
S-02 Studio $900.00 __LEASED__ DOWNLOAD
S-03 Studio $900.00 __LEASED__ DOWNLOAD
S-04 1 Bed | 1 Bath $1.100.00 __LEASED__ DOWNLOAD
S-05 Studio $975.00 __LEASED__ DOWNLOAD
S-06 Studio $950.00 __LEASED__ DOWNLOAD
S-07 Studio $950.00 __LEASED__ DOWNLOAD
S-08 Studio $950.00 __LEASED__ DOWNLOAD
S-09 Studio $950.00 __LEASED__ DOWNLOAD
S-10 Studio $950.00 __LEASED__ DOWNLOAD
S-11 Studio $950.00 __LEASED__ DOWNLOAD
S-12 Studio $950.00 __LEASED__ DOWNLOAD
S-13 Studio $950.00 __LEASED__ DOWNLOAD
S-14 Studio $1,000.00 __LEASED__ DOWNLOAD
Contact Us for more information